There're several ways to find cheap flights. Most importantly is not having restricted dates. If you are stuck with certain dates, it going to be a lot harder to find cheap flights. We subscribe to many alerts and emails for airfare deals, although not every deal we found has been through one of the services. We also use Google flights and their price tracker to keep track of flight costs over a period of time.
General Google flight searches
If you have set dates, you can use Google flights to track prices. There are several filtering options including airlines, stops, times and connecting airports. Here we tracked the price from Minneapolis (MSP) to Dublin (DUB) for January 23 – January 29 2019. The price that is struck through is the first price when you set the tracked pricing which in this example was $335. The current price is $421 and is trending upwards as compared to the original price and looks like we've been tracking the price for 36 days or so.


Here is a tracked price from MSP to Shanghai (PVG) that started at $857 and is currently at $695. The price has fluctuated up and down and it appears that the lowest price was around $475.  This search is for economy and any airline.

Another good thing about Google flights is that if you are tracking the price of a flight and the date you are tracking is in the past, the chart will convert to show the price leading up the to the day of travel. This oneway flight from Chicago (ORD) to Minneapolis (MSP) went up quite a bit in price in the few days leading up to the travel date as expected.


Not all cheap flights come from a free or paid service
We found a United flight from Minneapolis to Belize with a connection in Houston for $274.21 RT PP which included a checked bag.  This was a flight that we found using Google flights using their tracked prices feature.  After we purchased, we ended up looking for this fare on any of our airfare tracking services that we use and didn't see it advertised.  This is normally around a $650 dollar flight.
Searching from your non home airport
If you aren't finding good prices from your home airport, you may want to try to search for airports you would likely connect through.  For example, if we want to go from Minneapolis (MSP) to Kuala Lumpur, Malaysia (KUL) on May 8-16 2019, the cheapest price is $885 RT PP.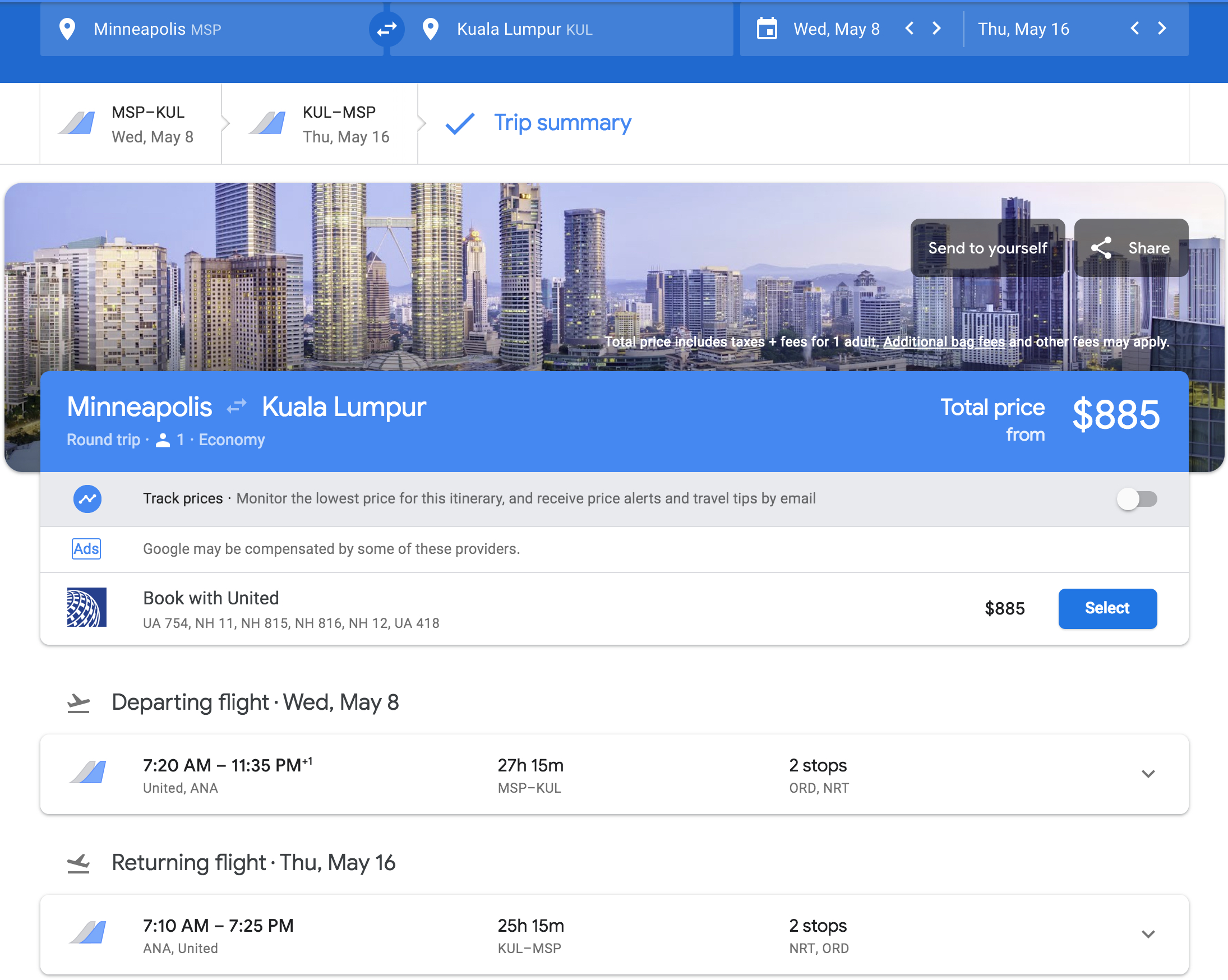 If we search Los Angeles (LAX) to KUL for the same dates, the cheapest price is $453. 
Surely we can find a flight from MSP to LAX for under $432 ($885 -$453).  We were able to find a flight from MSP to LAX on May 7 -17 2019 for $240.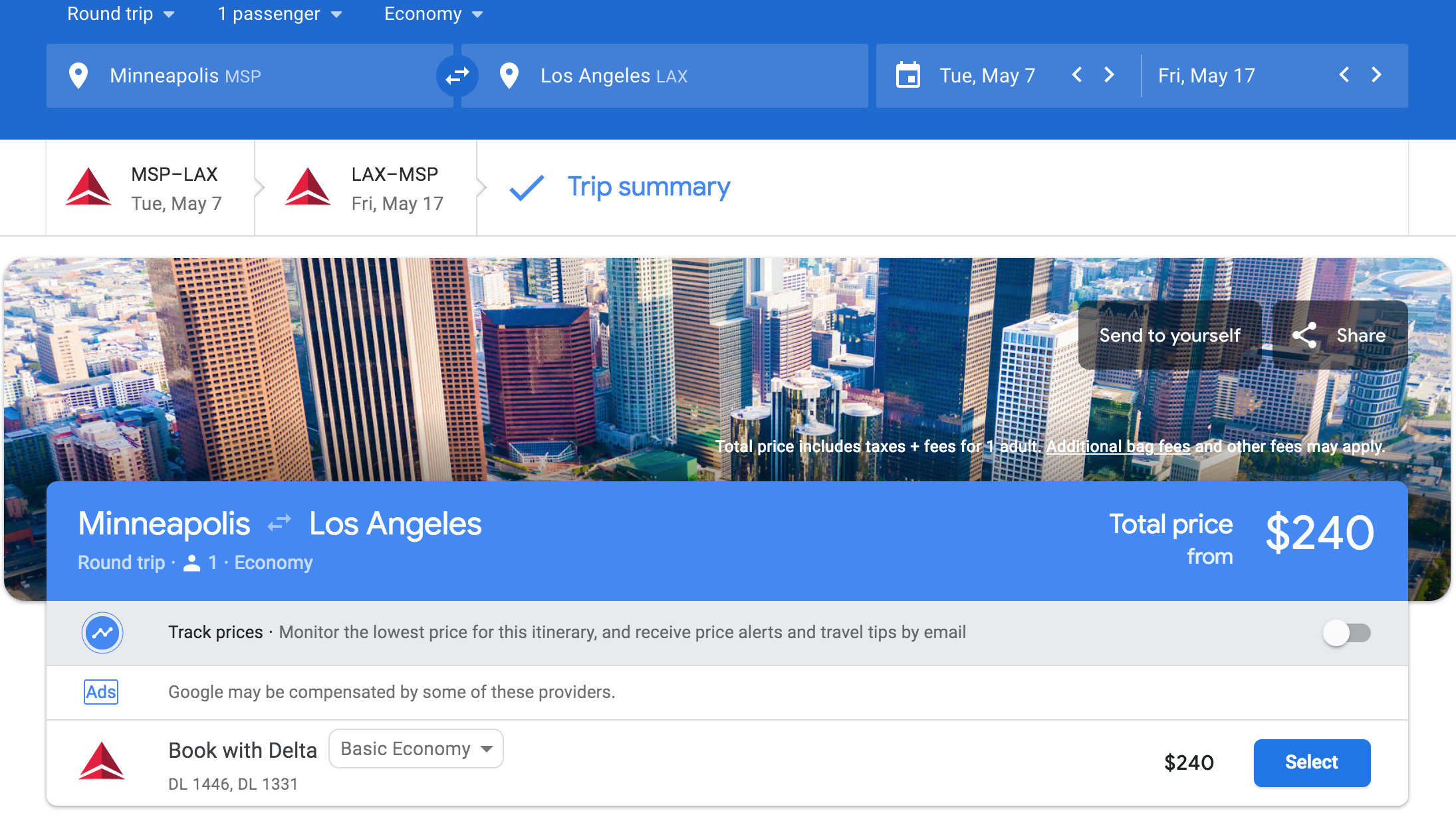 Note that this flight is a day earlier and a day later due to the LAX flight leaving just after midnight on the 8th (obviously need to arrive in LAX a few hours before that) and the LAX return flight arriving at 7pm on the 16th (no late evening flights from LAX to MSP).  Hopefully that makes the point.
A few words of caution when booking this way.  Allow enough time to make connections and make sure you you have the correct dates.  As mentioned above, the flight out from LAX leaves just after midnight meaning you need to arrive a few hours before that which would be the previous day.  Also, being that you would have multiple reservations can cause issues if one of your flights is delayed and checked bags wouldn't be transferred on different reservations.  Lastly, checked bags may be extra.  In our MSP-KUL itinerary, two checked bags were included.  The delta flights between MSP and LAX did not include checked bags in that price which would be an extra cost if needed.